Indesign Domus (IDD) is a professional Architectural and Interior Design consultant based in Jakarta, Indonesia. We are a sister company of ARKdesign, an architectural consultancy listed with the Indonesian Architectural Institute (IAI). Specializing in the hospitality industry, our ultimate objective is to add value, raise standards and enhance the brand of the owner and operator of every project.
We always value our design's unique context by understanding each place's culture, history, and style. We will dig its existing potential before bringing a signature sense of place and inspiring connections to its guests.
With an experienced team of creative individuals, we believe thoughtful design benefits the occupants and the environment. We strive to provide an exceptional service to our client's needs and focus on bringing innovative and modern design solutions to life.
At IDD, we understand that creating a good space is more than a "nice design". We go beyond and study how one might best experience a space and what might bring about a unique emotional response. We seek a holistic approach to Interior Design, focusing on four areas: The Design, The User, The Behaviour, and The Experience. We believe all four of these points are interconnected, and through thoughtful design – we can impact the environment and our emotional experience.
By performing a unique approach to every project, we are committed to satisfying the client's needs and serving effectively to provide the ultimate in well-constructed, innovative design solutions.
Meet Our Key People
Our company is conducted by design experts with a depth of experience in the industry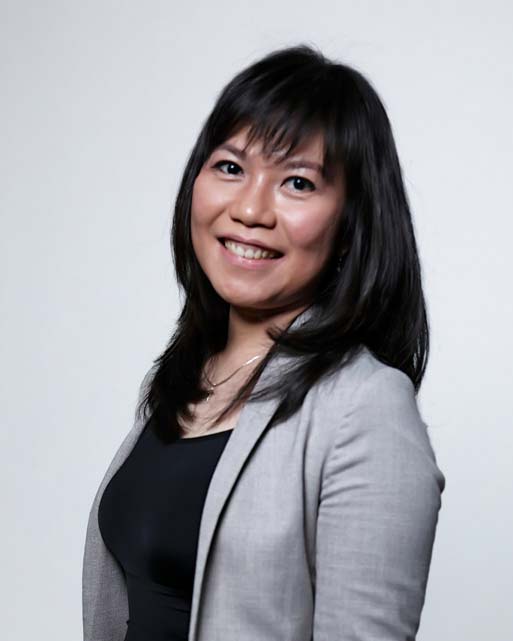 Graduating from Tarumanagara University in 2006, Anita began her career journey as Interior Designer in Singapore. Some projects she ever involved in ranged from retail concepts to eateries such as Bakerzin outlets in Singapore and Jakarta, and Peach Blossom restaurant at Mandarin Oriental Hotel Singapore.
Anita gained a lot more experience in the field of interior design for residential, restaurant, and hospitality projects. Anita joined Indesign Domus in 2013. Some of the initial projects she had run with us were Majestic Water Village, a villa development in Uluwatu, Bali, and De Paviljoen, a four-star boutique hotel in Bandung. Recently, she is collaborating with fellow designers for Nasdem Tower Jakarta, InterContinental Bali Resort's ballroom renovation, and the private-luxury villa project in Jakarta's Thousand Islands.
Anita Rahardja
Senior Interior Designer
Tommi Hapsoro brings over ten years of interior architecture experience to the Indesign Domus team. He graduated from Institut Teknologi Sepuluh November – Surabaya in 2006 and has since been involved in some complex projects such as mixed-use development, Holiday Inn – Cityloft Gadjah Mada, in Glodok, North Jakarta.
Tommi believes that interior design is a creative practice that analyzes programmatic information to establish a conceptual direction, refines the design direction, and produces graphic communication and construction documents. His certain vision to project comprehension developed into smaller-scale projects as well. Some of his recent projects include several private-luxury villas in Thousand Islands, Jakarta, to the acclaimed housing development, Podomoro Park Show Unit in Bandung.
Tommi T. Hapsoro
Senior Interior Designer
Graduating as Interior Designer from Tarumanagara University in 2016, Melia started her interior career as a freelance interior designer in the same year. She started her initial experience with Moivel by designing a space from scratch to build. "Make it simple but significant" always become her personal belief in most of her life aspects.
Melia Joined Indesign Domus in 2019 and has since followed by several residential projects to begin. In early 2021, she was fully involved in our InterContinental Bali Resort renovation project, one of the biggest projects she has ever handled. Melia went directly to the field, did a lot of coordination, and was challenged to immediately resolve the existing problems.
Melia Hindrawan
Interior Designer
Stefanny holds a Bachelor's degree in Arts from Interior Design major at Maranatha Christian University. In the early years of exploration, she began her career as a junior interior designer and lighting designer in several design firms in Jakarta.
Firstly joined Indesign Domus in late 2016-2019, she managed to deftly handle some of our hospitality projects from the beginning of the phase until their final deliverables from contractors. Came back to our team in 2022, she is rich in design perspectives and is well-versed in these matters.
By far, hotels and commercial spaces have been Stefanny's biggest challenge. The commercial project at Gama Tower is the most complex job she has ever done. In most of her projects, she is not only designing interior spaces in terms of aesthetics but also must have a good understanding of material standards, as well as apply ergonomic design in the implementation of interior functions and furniture that will be used in public areas.
Stefanny Dwitama
Interior Designer
This year marked the thirteenth year of Rachman's experience as a CAD programmer. Having an initial vocational background in technical drawings, he gained more comprehension in the technical field from an Architecture major at Mercubuana University. Previously he joined some architecture and interior firms in Jakarta and carried out some complex projects such as Lotte Group's projects, MNC Tower 2, and some of the F&B projects located in Cambodia.
Rachman joined Indesign Domus in 2018. Within years, he was involved in the Nasdem Tower Project, a complex one for coordination between contractors and construction management. Rachman believes that drawing documentation work requires an understanding of the details that are quite complicated to comprehend between design and application in the field, and documentation is very important for the realization of the design into reality.
A. Rachman Saleh
CAD Interior Programmer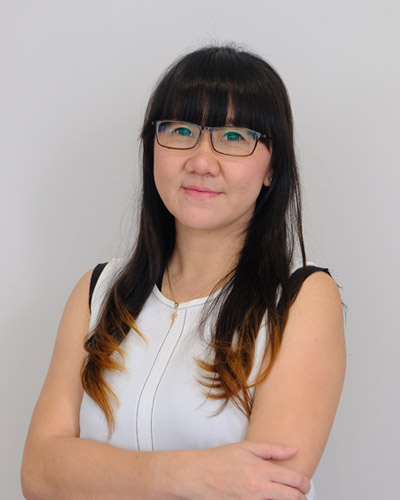 Lia holds a Bachelor's degree in Economics from Binus University in 2009. Prior to joining Indesign Domus in 2013, Lia served as the Accounting for some retail groups in Indonesia. She was initially responsible to manage all operations, marketing, and project management. Having such a good execution to run the operation, and as our company grows bigger, she is now responsible for Finance and Accounting under the Company Management division. This year, marked her thirteenth year of experience in management and finance.
Lia Christianti
Company Management